CES 2011 Trends: Fast Chips, Android Tablets and More 3D
Intel's Sandy Bridge chips, Android-based tablets and 3D cameras and TVs should take center stage when the Consumer Electronics Show opens in Las Vegas this week.
Each year, as the tech world converges on Las Vegas for the giant Consumer Electronics Show, a few common themes emerge. This year, expect those themes to center on fast laptops and desktops powered by Intel's new Sandy Bridge line of processors, lots and lots of Android-based tablets poised to take on the iPad and the expansion of 3D technology into more (and, in some cases, cheaper) TVs and cameras.
CES doesn't officially open until Thursday morning, but most of the big announcements will come in a series of press conferences that fill the calendar on Wednesday. Here's an overview of what to expect in a few of the major product categories:
Laptops and Desktops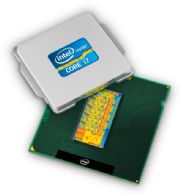 The news in systems is all about Intel's Sandy Bridge chips, a new architecture that's designed to significantly improve video display and game play and speed video encoding on systems without discrete graphics cards.
The first tests of systems with Sandy Bridge processors should be published soon, but Intel's demonstrations of laptops armed with the chips were impressive. Video encoding tasks took a fraction of the time required by previous generation chips, despite putting a much smaller load on the system's CPU.
Intel says Sandy Bridge chips are also more power efficient and easier to overclock. And unlike most chip launches, which are aimed at high-end machines that only early adopters with deep pockets will buy, the first Sandy Bridge chips are in the midrange, so average consumers will be able to experience them immediately.
In laptops, you shouldn't expect major changes in the look of the new machines. Most manufacturers will likely put the new chips in familiar-looking systems. In desktops, expect to see more all-in-one systems that will be even more capable with Intel's new processors.
Tablets
You can expect to hear about lots of new tablets at CES, many of them running some version of Android. The question is whether any of them will be a worthy competitor to Apple's iPad (or, harder still, the iPad 2 Apple is rumored to be announcing soon).
The only significant competitor to the iPad so far is the Samsung Galaxy Tab. Verizon recently dropped the price of the Tab by $100 (plus $60 worth of free movie rentals), a possible indication that sales of the Tab have been disappointing.
One problem with early Android tablets is that they're running versions of Android that are designed for phones, not for tablets, as Google acknowledges. Any Android tablets announced for immediate availability at CES will suffer from the same handicap.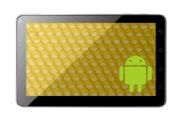 That's why much of the buzz is over a tablet that Motorola sort of announced in a YouTube video. That the end of the video features a bee indicates that this tablet will run Android 2.4 ("Honeycomb"). That's the first version of the OS that will be optimized for tablets, but it likely won't emerge until March at the earliest.